9 tags
8 tags
Hobbies are expensive
I have spent more money on pens this past month than I should have…woops. but on the upside I have more cool pens so all is well in the universe
7 tags
8 tags
10 tags
Thought Catalog: The 10 Ages You'll Have in Your...
sexpigeon: 1. 20 2. 21 3. 22 4. 23 5. 24 6. 25 7. 26 8. 27 9. 28 10. 29 Thought catalog has really gone down the toilet
3 tags
Macbook Air
So we just upgraded to macbook airs in our department. I'm loving this machine so far. It's incredibly light, fast and quiet. Other than playing games it will handle just about anything that I will throw at it.  The only thing that's bugging me is Netflix. Can't uninstall and re install Silverlight to get rid of a bug. But this is an office machine. 
12 tags
2 tags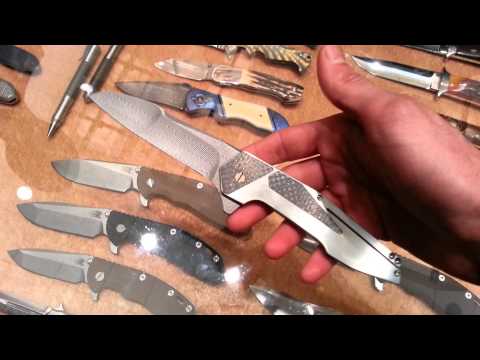 7 tags
2 tags
4 tags
East Coast Custom Knife Show 2013
Looks like I'll be driving down to Jersey City on Saturday to go to the East Coast Custom Knife Show. Can't wait! 
1 tag
5 tags
8 tags
Download free fucking books! →
A fuckload of classic literature: 1984 by George Orwell A Christmas Carol by Charles Dickens A Portrait of the Artist as a Young Man by James Joyce A Tale of Two Cities by Charles Dickens Aesop's Fables by Aesop Agnes Grey by Anne Brontë Alice's Adventures in Wonderland by Lewis Caroll Andersen's Fairy Tales by Hans Christian Andersen Anne of Green Gables by Lucy Maud Montgomery Anna...
Sharpening to get a mirror edge can be so...
It sounds ridiculous. You're essentially grinding a knife against a rock. But there is something. Eventually you just zone out and the motions become fluid. You're not paranoid about angles, you're just grinding.  And before you know it you have a mirror polished edge that shaves. It's fun to bust out the waterstones once in a while. 
What the hell do I bring...
Well now that it has been decided that I'm moving to Connecticut in January, the planning process for things to bring has begun. I mean the essentials like clothes, computer, paperwork, some marketing material all make sense…but what about the important stuff. My knives So I've got over 40 knives ranging from $5 to $500 and I am in the dilemma as to decide what shall I take with...
Masked critters still get a pass in Toronto →
fuckyeahtoronto: […] The city has a variety of tips for discouraging raccoons, all useless. Sprinkle soap flakes on the lawn and water thoroughly. Drip diluted tabasco sauce over garden fruits and vegetables. Sprinkle naphtha flakes around the house until it smells like a giant mothball. Soak some rags in ammonia and hang them up. For a while, we tried human pee. No luck. Some friends tried...
7 tags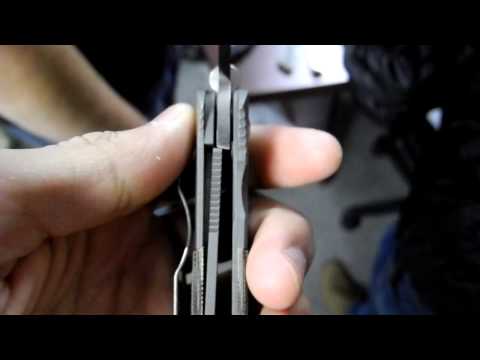 8 tags
6 tags
6 tags